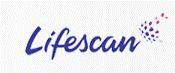 Senior Benefits Specialist - LifeScan
Zug, ZG 6300
LifeScan was founded in 1981 to provide solutions for people with Diabetes, focusing on the design and manufacture of test strips and electronic meters for blood glucose testing. Following the launch of the Onetouch brand in 1987, LifeScan has expanded to over 90 countries, serving over 20 Million patients worldwide and is the market leader. The business employs around 2,400 people worldwide with hubs in Malvern USA (Pennsylvania), Inverness UK and Zug Switzerland.

The Opportunity:
LifeScan is recruiting for a Senior Benefits Specialist who will be responsible for benefits administration of LifeScan's MID-EMEA Region (Europe, Middle East, and Africa) with the other members of the regional team. This position will be based in Zug, Switzerland.

Job Focus:
This role will initially be largely responsible for providing the day to day support of benefits & pension administration in partnership with local broker & provider partners. This individual will serve as point person for day to day benefits & pension administration for EMEA countries, as well as partner closely with payroll country leads to ensure accuracy of benefits deductions & pension contributions. They will work closely with pension providers to establish clear processes in support of pension administration (i.e. enrolling, ensuring contributions are correct, ensuring timely reporting/submission to country providers & ensuring billing/invoicing is accurate & reconciled in a timely fashion).

Responsibilities will also include:
Partner closely with payroll leads to ensure monthly payments to our vendors and carriers executed via payroll systems
Ensures timely execution of vendor payment processes (via Purchase Order process) and keeps detailed invoicing logs for each country
Partners with county broker (Aon) representatives to create & maintain new hire/onboarding employee benefit materials for each country
Oversees administration of benefit plan processes and provides resolution for administrative benefits issues (i.e. including but not limited: process new hire changes, enrollment/eligibility issues, pension calculations and entitlements)
Responsible for submitting required monthly (or relevant frequency) data to pension providers and ensuring appropriate reconciliation of employee contributions into pension plans
Interacts with employees and other vendors regarding administrative issues and acts as liaison between vendors, HR and Payroll
Assists with special projects relating to reengineering and streamlining administrative processes associated with benefit plan delivery
Provide ad-hoc benefit related data requests to support finance with accrual projections
Processes necessary paperwork associated with administration of plans
Provides direction and training to HR team members & employees as needed
Works with Manager to execute annual open enrollment countries (in countries where applicable)
Researching and analyzing benefits plans, programs, and policies
Making recommendations based on data analyses
Monitoring government regulations, legislation, and benefits trends
Managing the enrollment, renewal, and distribution processes
Provide phone and e-mail support to managers and associates by answering, researching, and resolving internal customer calls and e-mails that come into central mailbox/service tracker
Support the strengthening of the benefits governance framework and the scaling of the benefit processes/programs across the region
Participate in preparing materials to senior management and other internal/external stakeholders
Support annual global processes on the global pension accounting and benefits budgeting
Optimize and mature the benefits management processes and tools
Develop and periodic update the benefit communication materials
Coordinate and monitor data feeds to vendors (works closely with broker, HRIS & payroll)
Manage processes to ensure quality control, validity, and accuracy of benefits census data
Assists in benefits and compensation inquiries including basic benefits troubleshooting, updating the wage scales, leave requests, paid time off inquiries, research, and troubleshooting, and life event and open enrollment support (where applicable
Provides suggestions for training materials, user guides, and FAQs that can be used by associates and managers to accomplish common tasks.
May provide special project work in support of overall Total Rewards & HR Operations team